Other Interesting Links!



Juried OnLine Arts Festival

EC Art & Craft Gallery
LISAJEWELRY.COM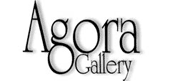 Shakespeare HQ ... Categorized resourced directory for everything about William Shakespeare.

Echolist Directory ... The Echolist online directory features a massive wealth of information, news and links about a wide range of topics for your edification.

Pottery Mountain ... Pottery that speaks to the soul, by Lesley & Bill Reich.

Flowers Unlimited ... Exotic, unusual, and wonderfully fresh flowers.